Choose Golf Club at Red Rock for your next golf outing.
Why Red Rock?
Five great reasons to choose The Golf Club at Red Rock for your next golf event:
Experienced special event staff to help with every aspect of your event including: Timelines, Speeches, Event Formats, Registration, Cart Staging, Scoring, Merchandise, Beverage Service, Food and More.
Create your own affordable event package to meet your group's individual needs. Our Event Planning Guide will ensure that you leave nothing to chance.
When it comes to outings, playability is paramount to your guests' enjoyment: We have five sets of tees for your group to play from making Red Rock one of the most playable yet enjoyable courses in the area.
Conveniently located in Rapid City, The Golf Club at Red Rock is an ideal location for tournaments and outings plus convenient for all your guests.
Rankings: (See all of our awards.)
#1 Public Golf Course in South Dakota since 2005 - GolfWeek Magazine
Best Course in State List since 2005.- Golf Digest
Americas 2005 Best New Courses - GolfWeek
Top 50 Residential Public Course Communites - GolfWeek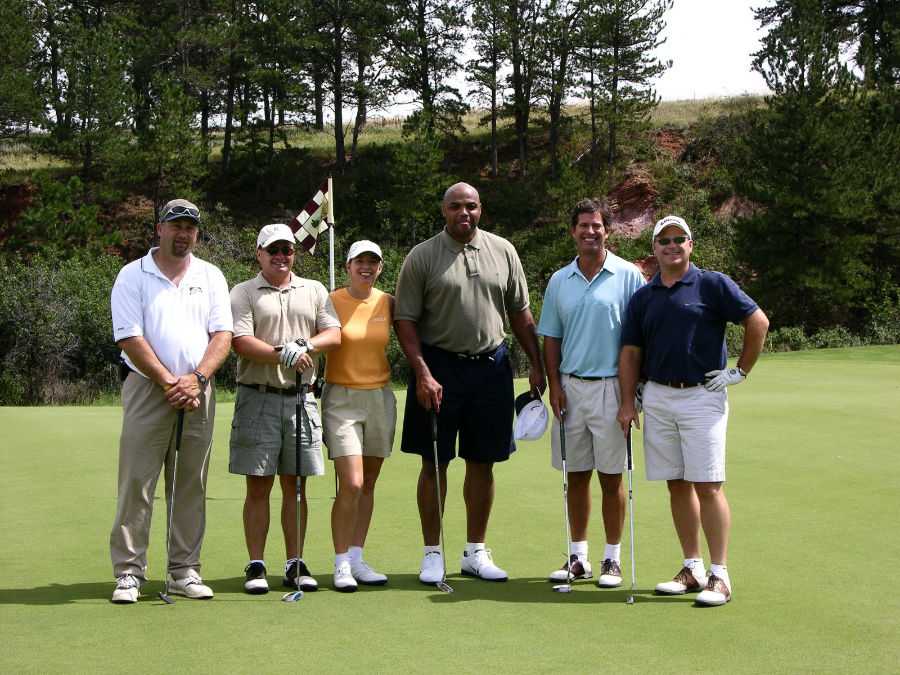 Event Execution
At The Golf Club at Red Rock, we are committed to providing you world-class assistance from the planning stage to the complete production of your event. We want to make your tournament standout in the minds of your participants. Please call Jason Young at 605-718-4710 for event details or to request an event planning guide.
Our Location
The Golf Club at Red Rock is a popular choice for golf-related events in the Rapid City area. Excellent course conditions, playability, and our friendly staff are just a few reasons why event planners choose the Golf Club at Red Rock!
Red Rock is located near many of the Black Hills attractions including: Mt. Rushmore, Crazy Horse, Badlands, Mickelson Trail, Deadwood, Spearfish Canyon, Custer State Park, 1880 Train, Bear Country, Reptile Gardens and much more.
Testimonial
The South Dakota Retailers Association hosted their annual Golf Tournament at Red Rock in 2016. It was a huge success. Check it out. https://youtu.be/JWZxv2M-tjc
More Info
Click the Link Below to view our Terms and Covid Waiver that need to be signed before each event.
Red Rock Terms & Waiver